Clinical Research
---
Clinical Research at Las Vegas Dermatology
We are always looking for ways to provide our patients lives with the tools, "For a Healthier & More Beautiful Life". The highly trained research team at Las Vegas Dermatology includes a knowledgeable and motivated research staff and Board Certified Dermatologists Dr. H.L. Greenberg and Dr. David Cotter who currently serve as investigators for 6 clinical studies being conducted at Las Vegas Dermatology into the skin conditions of: Atopic Eczema, Lichen Planus, Psoriasis, and Skin Cancer. If you have one of the conditions we are studying, you may be able to get access to study medications before they are FDA approved to the general public.
Medical Research has always been a passion for Dr. H.L. Greenberg, who joined a research team before he was accepted to medical school working on calcification in heart valves at an animal lab at The University of Michigan. Dr. Greenberg has since been involved in cardiology research as a medical student, and completed an entire Cutaneous Oncology Research year at The University of Wisconsin in 2002. During his Dermatology Residency Training at Scott & White of The Texas A&M University Health System, Dr. Greenberg was active in a research study focusing on the use of topical Imiquimod to reduce the size of basal cell skin cancers prior to Mohs Micrographic Surgery. While at Las Vegas Dermatology, Dr. Greenberg began his research studies as the Primary Investigator in a Clinical Trial to grow hair in 2010, and was a Sub Investigator in 4 other studies for Acne and Urticaria (hives). Currently, Dr. Greenberg is the Primary Investigator for 6 studies into the skin conditions of: Atopic Eczema, Lichen Planus, Psoriasis, and Skin Cancer.
As a physician scientist, Dr. David Cotter has a passion for medical research and the training to back it up. Dr. Cotter, a native of Las Vegas, embarked upon his research path in 2005. While an undergraduate student at the University of Nevada Las Vegas, Dr. Cotter received numerous grants and awards for his work on plankton, hibernation, and the bubonic plague. While attending the prestigious Washington University in St. Louis, Dr. Cotter earned both an M.D. and a Ph.D., where he studied nutrient utilization and metabolism in obesity, liver disease, heart disease, and post-natal life. During his time at Washington University, Dr. Cotter won numerous grants and awards and authored multiple peer reviewed articles. Ultimately, Dr. Cotter developed a clinical interest in dermatology and went on to complete his formal dermatology education at the University of California, San Diego, where he trained with world leaders in atopic dermatitis, psoriasis, acne, and rosacea. With his unique background as both a Board Certified Dermatologist and Cardiovascular Research Scientist, Dr. Cotter is poised to develop insights into the systemic nature of inflammatory skin disorders.
Jasmine Basa began her career as a Dermatology Medical Assistant in 2013. Having spent time learning all aspects of the dermatology patient experience from check in and check out to Mohs micrographic surgery, medical office visits and the cosmetics of lasers, botulinum toxins and fillers, Jasmine decided to broaden her horizons and further contribute to the growth of Las Vegas Dermatology in 2018 by following her interest in Clinical Research to become the Clinical Research Coordinator. Since accepting the Clinical Research Coordinator position, Jasmine along with our research team has been able to add on 5 additional research studies to our growing research repertoire. Jasmine serves as the liaison between the patients, the physicians and the study sponsors. With Jasmine's great attention to detail and organizational skills, she is the perfect fit for following research visit protocols, while identifying people who would benefit from our studies; at the same time, she is busy creating source documents, dispensing research medications and completing clinic trial questionnaires. A Certified Medical Assistant, Mohs Technician and team leader, Jasmine also holds certifications in BLS, IATA and GCP.
Involved in research since his time at the University of Albuquerque where he worked in an animal lab measuring the effects of propranolol on individual cardiac cells, Joe Gurule, PA-C, MS has always had an interest in science, research and improving the human condition.  Since graduating from the University of Oklahoma, PA Gurule was involved in a study to get approval for the first oral medication to treat basal cell skin cancer, Erivedge (vismodegib). He is a member of the Society of Dermatology Physician Assistants working full time at the VA Southern Nevada Healthcare System, but is flexing his research acumen as a sub investigator in multiple ongoing studies at Las Vegas Dermatology for eczema, atopic dermatitis, lichen planus, skin cancer and psoriasis.
Conditions
---
Psoriasis
Psoriasis is a chronic skin condition caused by an overactive immune system that can also lead to psoriatic arthritis (joint pain). Skin symptoms include flaking, inflammation, and thick, white, silvery, or red patches of skin. Typically found on the elbows, knees and scalp, psoriasis may also affect the underarms, breasts and genitalia. Treatments include topical and systemic medication.
Atopic Eczema
Atopic Dermatitis/ Eczema symptoms include itchy, red, and dry skin caused by inflammation. Eczema is most commonly found in children, although adults also get it. Many times people with Eczema also have allergies, hay fever and asthma. This condition tends to run in families.
Squamous Cell Carcinoma (SCC)
Squamous Cell Carcinoma (SCC) is the second most common form of skin cancer. It's usually found on sun damaged areas of the body caused by UV rays from the sun or tanning beds. Sun-exposed skin typically includes the head, neck, chest, upper back, ears, lips, arms, legs, and hands.
Lichen Planus
Lichen planus is a skin eruption affecting the body, mouth, and genitalia. No one knows the underlying cause, but there are a number of theories, ranging from stress to genetics. People who have lichen planus develop itchy flat-topped, purple, or reddish bumps on their skin. Other symptoms include redness, irritation, and (sometimes permanent) hair loss.
Current Studies
---
Psoriasis
---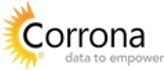 Corrona Psoriasis Registry
Must be 18 or older
Started or switched to a systemic biologic within the last year
Otezla, Cyclosporine, Methotrexate, Soriatane are acceptable as long as patient is biologic naïve (never tried a biologic before)
Reimbursement **$25 AmEx gift card**


Amgen Genital Psoriasis Study                               
Must be 18 or older
Have Psoriasis on the Genitals and one other body surface (face, arms, leg, back)
Have a diagnosis of Chronic Plaque Psoriasis for at least 6 months
Failed topical steroids
Reimbursement **FREE DRUG**
Atopic Dermatitis (Eczema/Eczematous Dermatitis)
---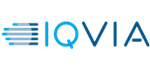 Prose Eczema registry                              
Must be 18 or older
Initiating treatment with Dupixent (Dupilumab)
Willing to answer monthly questionnaires at home on a smart phone or computer
Reimbursement **$25 gift card**


Galderma Eczema Vaccine Study                                                                    
Must be between 12-54 years old
Have Chronic AD for at least 2 years
BSA must be ≥ 10%
Failed topical steroids
Willing to receive vaccines (meningococcal, tetanus, diphtheria, and pertussis)
CAN NOT have a history of Guillain-Barre syndrome, Fisher syndrome or progressive/ unstable neurological conditions.
Reimbursement **FREE DRUG**
Squamous Cell Carcinoma
---


Castle Bioscience Invasive cSCC Study                                       
Must be 18 or older
Pathology confirmed invasive SCC diagnosed after 1/1/2017
Must be reasonably expected to live at least 3 years
Cannot be immunosuppressed for any reason other than solid organ transplant, Lymphoma/Leukemia or HIV

Request Appointment
---
Appointment requests are not booked until we respond with a confirmation.
Unable to display Facebook posts.
Show error

Error: (#803) Some of the aliases you requested do not exist: lasvegasdermatology

Type: OAuthException

Code: 803

Please refer to our

Error Message Reference

.